AH Meyer Axial Comfort to najwyższej jakości mediaporty otwierane automatycznie. Wyposażone są w mechanizm sprężynowy, umożliwiający otwarcie mediaportu poprzez naciśnięcie klapki. Gumowy przepust na kable pozwala na zamknięcie obudowy podczas kiedy urządzenia podłączone są do mediaportu.
Mediaporty serii Axial Comfort montowane są najczęściej w biurach, salach konferencyjnych, hotelach, meblach szkolnych i laboratoryjnych, jak również w blatach kuchennych.
Listwę standardowo możemy wyposażyć w maksymalnie 6 modułów zawierających dowolne gniazda zasilające i multimedialne (na specjalne zamówienie możliwość produkcji listwy zawierającej do 10 modułów). Wyposażenie listwy zależy od indywidulanych potrzeb klienta.
Mediaporty Axial Comfort dedykowane są do blatów o minimalnej grubości 10mm. Głębokość zabudowy to 71mm.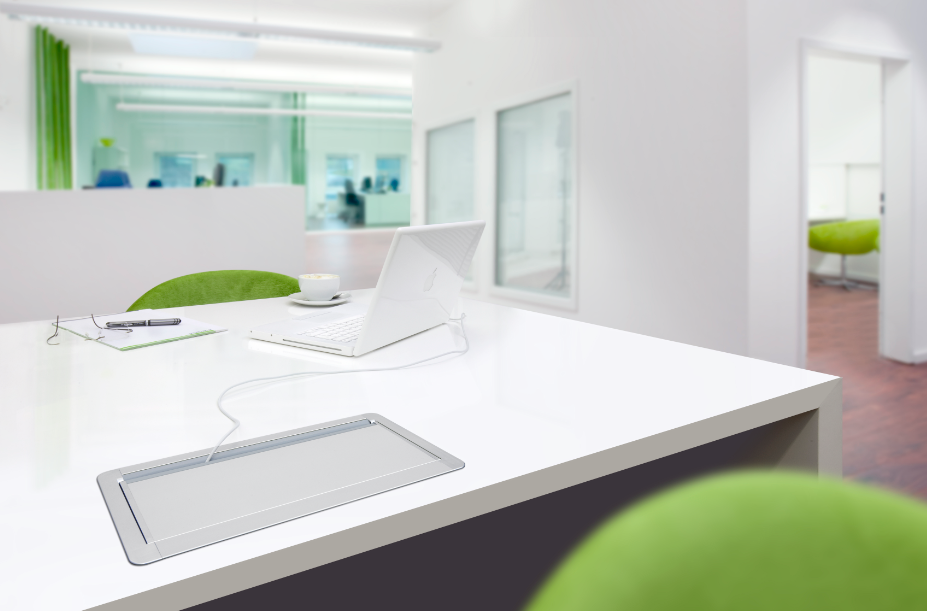 Wymiary mediaportów serii Axial Comfort:
1) Obudowa 3-modułowa:
- wymiary obudowy: 253 x 162,5 mm
- wymiary otworu montażowego: 245 x 154,5 mm
2) Obudowa 4-modułowa:
- wymiary obudowy: 306 x 162,5 mm
- wymiary otworu montażowego: 298 x 154,5 mm
3) Obudowa 5-modułowa:
- wymiary obudowy: 359 x 162,5 mm
- wymiary otworu montażowego: 351 x 154,5 mm
4) Obudowa 6-modułowa:
- wymiary obudowy: 412 x 162,5 mm
- wymiary otworu montażowego: 404 x 154,5 mm